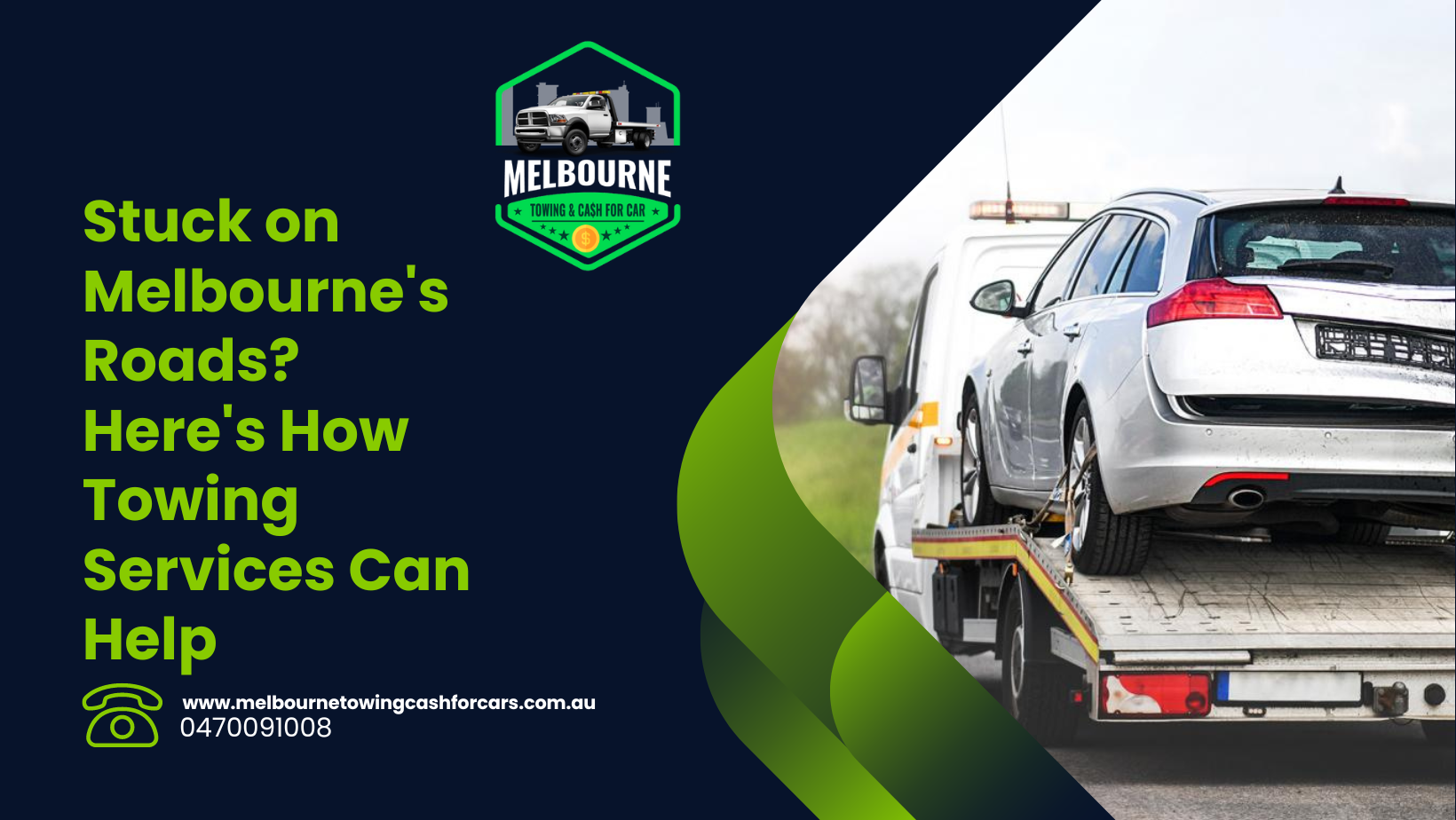 Stuck on Melbourne's Roads? Here's How Towing Services Can Help
Getting stuck on the bustling roads of Melbourne can be a frustrating and stressful experience. Whether you're facing a breakdown, an accident, or any other vehicular emergency, having a reliable towing service by your side can make all the difference. In this blog, we'll explore how towing services can come to your rescue in Melbourne's traffic-laden streets and provide you with the assistance you need.
Understanding the Need for Towing Services:
Melbourne's vibrant city life and extensive road network come with their fair share of challenges. From unexpected breakdowns to collisions, these incidents can leave drivers feeling stranded and overwhelmed. This is where professional towing services step in to save the day. They offer a range of solutions that cater to different situations, ensuring your safety and peace of mind.
Immediate Assistance During Breakdowns:
Imagine your car suddenly grinds to a halt in the midst of Melbourne's traffic flow. Not only is this frustrating, but it can also lead to traffic congestion and potential safety hazards. Towing services provide quick response times to your location, ensuring your vehicle is promptly towed to a safe location or a repair shop. This not only gets you out of harm's way but also gets your vehicle the necessary attention it needs.
Accident Recovery and Support:
Accidents are unfortunate events that can happen to anyone on Melbourne's roads. Towing services are well-equipped to handle accident recovery, ensuring damaged vehicles are towed away safely. They work in coordination with law enforcement and can help streamline the post-accident process, reducing stress during a challenging time.
Reliable and Professional Expertise:
Choosing the right towing service is crucial. Reputable towing companies in Melbourne have experienced professionals who are trained to handle a variety of situations. Their expertise extends beyond just towing; they can provide on-the-spot solutions, such as jump-starting a dead battery, changing a flat tire, or providing fuel delivery. This comprehensive assistance can save you time and money while minimizing inconvenience.
24/7 Availability:
Vehicular emergencies can occur at any time, day or night. Towing services understand this, and that's why many of them offer 24/7 availability. Whether you're stuck during the morning rush hour or late at night, you can rely on these services to come to your aid swiftly.
Towing Services and Your Insurance:
In many cases, your insurance policy might cover towing expenses. It's wise to understand your coverage and make sure to have the contact information of your chosen towing service handy. This way, you can save both time and money during an emergency.
Conclusion:
Navigating Melbourne's roads can be a challenge, especially when unexpected breakdowns or accidents occur. Towing services play a crucial role in ensuring your safety, providing quick solutions, and minimizing the stress of these situations. By partnering with a reputable towing service, you can rest assured that help is just a phone call away, no matter where you are in the city. Don't let road mishaps ruin your day – let towing services be your lifeline on Melbourne's bustling streets.